The SMART Goals Workshop is a structured and interactive session designed to help individuals and teams set specific, measurable, attainable, relevant, and time-bound goals.
Setting Goals is a powerful tool for personal and professional development, providing certain benefits.
Establishing clear and specific Goals gives you a sense of direction and purpose.
Goals will provide motivation and focus on the challenges ahead.
Setting Goals will give you the ability to measure progress and hold yourself accountable.
By prioritizing tasks, you can allocate resources in the most efficient way to eliminate wasting time.
Goal setting involves stepping outside your comfort zone leading to personal and professional growth.
The SMART Goals Workshop will equip you with the skills to set and achieve objectives enhancing your personal, professional, or organizational effectiveness.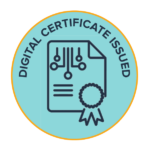 February 6, 2024 @ 9:00 am -
February 6 @ 11:00 am
Register Now