Virtual Brewality Special Event
Many manufacturers perceive Industry 4.0 technologies as a solution to addressing operational challenges only. However, technologies like virtual and augmented reality can be used to enhance employee skill development, streamline in-line inspection and validation, and optimize the performance of your human capital. How does it work? Is it difficult with which interface? Is this something that any manufacturer can leverage?
The best way to answer those questions is to experience it first-hand. Come join SCMEP and our partners to experience how augmented and virtual reality are revolutionizing the future of work. This special event is designed to be highly experiential; attendees will have the opportunity to wear the technology and interface with simulated scenarios reflective of today's manufacturing environment. Our partners will be available to discuss specific use cases or answer your questions about applications for virtual and/or augmented reality in your facility. Following the hands-on portion of the event, take advantage of the opportunity to network with your colleagues while enjoying beverages and refreshments provided by Legal Remedy.
*Be advised that this event is intended to benefit manufacturers. Manufacturer Only tickets will be sold first; non-manufacturing tickets will be released closer to the date of the event, pending seat availability. Purchase of Manufacturer Only tickets by non-manufacturing companies/service providers are subject to cancellation/refund.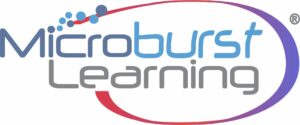 September 26, 2023 @ 3:00 pm -
September 26 @ 6:00 pm
Register Now