The South Carolina Manufacturing Extension Partnership (SCMEP) is a private, non-profit group that serves as a proven resource to South Carolina businesses, providing them with a range of innovative strategies and solutions since 1989.
TRAINING COURSES
SCMEP offers a wide selection of training and courses. Funds may be available to cover a portion of the cost. Most of our courses and training sessions can be delivered at your facility.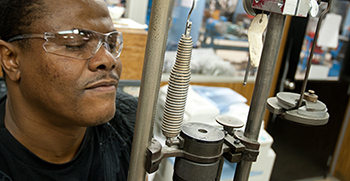 POPULAR TRAINING COURSES OFFERED
Lean Six Sigma Green Belt, Yellow Belt, Black Belt
Lean Six Sigma (LSS) is a process improvement method that focuses on reducing errors and increasing customer satisfaction in a Lean environment. Lean Six Sigma Green Belt training introduces an overview of the key concepts necessary to be a successful member of a Lean Six Sigma project team. Lean Six Sigma Black Belt training offers a mastery level of techniques to lead projects and mentor Lean Six Sigma Green Belts.
Lean Six Sigma combines the two most important improvement trends of our time: making work better (using Six Sigma) and making work faster (using Lean principles). In these classes, you will discover how this remarkable quality improvement method can give you the tools to identify and eliminate waste and quality problems in your own work area.
You'll see the big picture of what your company will gain with Lean Six Sigma, how it can positively impact your work area, and what it can mean to you personally.
ISO 9001:2015 with emphasis on IATF 16949:2016 Lead Auditor with Core Tools
This course covers all requirements of both the ISO 9001:2015 and IATF 16949:2016 standards, including the requirements for Internal and Second Party Auditors, as well as Core Tools and Customer-Specific Requirements. This five-day lead auditor course with a final examination is certified by Exemplar Global and provided by Pillar Management Associates.
The course teaches auditing guidelines from ISO 19011 including auditing processes and methodologies (e.g. planning and conducting an audit, writing nonconformities, preparing an audit summary and report, and verifying corrective actions). Automotive exercises and case studies are used to review and develop the required auditing skills.
At the conclusion of the training, you will have an understanding of the IATF 16949 standard's requirements and intent, the knowledge to create and execute an audit plan, an understanding of lead auditor responsibilities, and core tools. There will be a certificate of accomplishment awarded after passing a comprehensive exam at the completion of the course.
ISO 9001:2015 Internal Auditor Training
Day one consists of reviewing ISO 9001:2015 requirements for the internal audit process, discussing the roles and characteristics of lead auditors and team members, types of audits, the audit process, developing an audit plan, and audit reporting. Day two focuses on planning and conducting a mock audit.

Whether you need to advance your workforce, grow your business, or schedule a free Competitiveness Review, SCMEP is here to help you succeed.

Schedule a No Cost Competitiveness Review
Our no cost one-day Competitiveness Review is the core of SCMEP's methodology and the
first step in our strategic, hands-on approach to help improve your company's performance.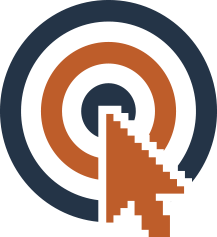 Helping Achieve Success
The South Carolina Manufacturing Extension Partnership is a private, non-profit group that serves as a proven resource to South Carolina businesses, providing them with a range of innovative strategies and solutions. We exist to help small and mid-size companies compete, grow, and win.

[vc_cta h2="Find Out How SCMEP Can Help Your Business Grow" shape="square" style="custom" add_button="right" btn_title="Contact Us" btn_style="outline" btn_shape="round" btn_color="white" btn_align="right" btn_i_align="right" btn_i_icon_fontawesome="stm-arrow-next" css=".vc_custom_1497902076270{border-top-width: 0px !important;border-right-width: 0px !important;border-bottom-width: 0px !important;border-left-width: 0px !important;padding-right: 0px !important;padding-left: 0px !important;background-color: #bd5c2a !important;}" btn_add_icon="true" custom_background="#bd5c2a" custom_text="#ffffff" btn_link="url:https%3A%2F%2Fwww.scmep.org%2Fcontact%2Four-locations%2F||" btn_button_block="true"][/vc_cta]