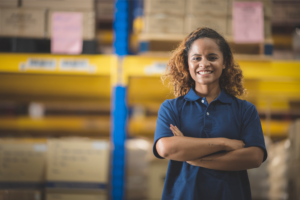 Join us for an informative and interactive 4-part cohort workshop from SCMEP!
DAY 1 – MAKE YOUR WORKFORCE YOUR COMPETITIVE ADVANTAGE
This interactive workshop focuses on building an irresistible place to work through a cohesive and holistic
process of attracting, training, developing, and engaging your employees. Learn to apply the six-step
Structured On the Job Training model, build a job skills or knowledge model and effectively deliver
successful training using a Training Delivery Plan.
DAY 2 – MAXIMIZE YOUR WORKFORCE'S DEVELOPMENT
This workshop focuses on effectively attracting and on-boarding new talent, while expanding your
available labor pools. You will also learn to maximize development of incumbent employees by creating
clear paths of development while delivering training that is highly effective.
DAY 3 – MANAGE YOUR WORKFORCE TO MAXIMIZE EMPLOYEE CONTRIBUTION
This session links employee development paths to company career ladders. Develop a compensation
based on promoting from within, paying for acquiring new skills and knowledge while demonstrating
strong performance.
DAY 4 – BUILD A CULTURE OF WORKPLACE LEADERSHIP
This final workshop helps you build leadership skills in existing leaders while developing a workplace
environment where everyone has a proactive role in improving the company. Learn to set goals and
expectations effectively, and leverage continuous feedback to reinforce positive behaviors and conduct
effective performance reviews.
A site visit will be provided by SCMEP to help facilitate the learning outcomes for each participating company.
Dates: September 2, 16, 30, October 14
Time: 9AM-1:30PM
Location: SCMEP, 250 Executive Center Drive, Suite 200, Greenville, SC 29615
Your Instructor: Susan Whitehead, Process Improvement Coach, SCMEP
Based on your location, contact your SCMEP Regional Vice President for more information and to register your company!
Art Crider – Cherokee, Spartanburg, and Union Counties
Brian Kuney – Berkeley, Charleston, Clarendon, Dorchester, Georgetown, Horry, Marion, Sumter, and Williamsburg Counties
Chris Rauch – Greenville County
Melissa Steinkuhl – Aiken, Allendale, Bamberg, Barnwell, Beaufort, Calhoun, Colleton, Hampton, Jasper, Lexington, Orangeburg, and Richland Counties
Rhonda Huskins – Chester, Chesterfield, Darlington, Dillon, Fairfield, Florence, Kershaw, Lancaster, Lee, Marlboro, and York Counties
Tony Moore – Abbeville, Anderson, Edgefield, Greenwood, Laurens, McCormick, Newberry, Oconee, Pickens, and Saluda Counties